50th Anniversary Couturier Event • The National Council of Jewish Women is hosting their premiere fundraising event 6 to 8 p.m. Oct. 22 at the Contemporary Art Museum, 3750 Washington Boulevard. $36 to $108 for VIP event including reception. Attendees are encouraged to bring a designer item to donate to organization's charitable The Resale Shop for their grand annual sale Nov. 6 to 8. For more information, ncjwstl.org or 314-993-5181
I Am Exquisite Red Carpet Fashion Show • Kids and adult models take part in the second annual " I Am Exquisite Red Carpet Fashion Show." Appetizers and vendor booths. 4 to 9 p.m. Oct. 26 at Machinist Hall, 12365 St. Charles Rock Road. $25-$25. 314-690-3660
Boundless Fashion Show • This is a Fashion Event showcasing the latest collection by "Project Runway: Under the Gunn" finalist Shan Keith. He most recently debuted a collection of both men's and women's apparel at Missouri Style Week, 7 p.m. Oct. 26 at  Plush, 3224 Locust Street. $20-$40. 314-535-268
Exhumation • Wearable art and abstract paintings exhibit by Everette Johnson, 3 to 6 p.m. Oct. 26, 4374 Lindell Boulevard.
Rungolee Fall/Winter Trunk Show • Enjoy cocktails and shopping. The colorful global chic attire will transport visitors to exotic far away places or perhaps encourage their next vacation. 5 to 8 p.m. Oct. 28 and 10 a.m. to 4 p.m. Oct. 29 and 30th. 943 Tirrill Farms Road, Ladue. For more information 917-653-4026 or info@rungolee.com, rungolee.com.
Community Halloween Runway Show • The "Trendy Teens and Tots" runway shows are a nationwide brand that help inspire kids through art and fashion. All shows encourage key principles through rehearsals, assignments and activities which include being confident, loving, understanding, compassionate, dedicated and overall great role models. These principles and more will carry into other areas including their home, school, church and community. 6 p.m. Oct. 30 at Third Degree Glass Factory, 5200 Delmar Boulevard, St. Louis. $25. 314-367-4527
Repair + Recycle: Jean Alterations • Ever wanted to learn to sew, but not sure how or where to start? Come learn sewing basics with Stephanie of Ruby Francis Clothing. Bring those favorite fallen pieces of clothing you stuffed away and revive them with creative repair techniques. Learn to recycle and revamp old fitting frocks into something new and fresh. In this workshop, you will learn two different ways to patch a pair of jeans and your choice of either turning a pair of flairs into skinnys or low waist into high waist jeans. 6:30 to 8:30 p.m. Oct. 30 at Perennial's Shop, 7413-15 South Broadway. $55. 314-832-2288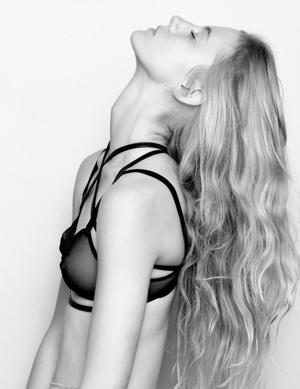 Eyes on Cancer Gala • Paul Mitchell the School St. Louis is hosting a gala for a non-profit program dedicated to saving lives through early awareness of skin cancer by training those in the beauty field to spot potential skin conditions based on their unique vantage point above and behind clients heads. There will be creative Wig Fashion Show and after party. 6:30 to 10 p.m., Nov. 2 at Moulin's Centennial Ballroom, 2017 Chouteau Avenue.
5th Annual Green Ball • The yearly fundraiser for EarthWays Center always attracts a creative crowd of  eco/community-minded residents. Fashion prizes will be awarded for the most creative attendees wearing recycled, "upcycled" and well-designed sustainable materials that are shocking, attractive, stylish or just overtly amusing. 7 to 11 p.m., Nov. 14. Moonrise Hotel. $40-$50. Click here for more on tickets and purchasing.
Tribute Fashion Show • Third annual fashion event celebrating iconic fashion moments and the international success of Mother Model Management. The show will feautre models who have walked the runways of Saint Laurent, Chanel, Louis Vuitton, Prada and elite designer shows around the globe. Some surprise fashion VIPs will be attending. Doors open at 7:30 p.m. and the show begins at 8:30 p.m., Nov. 22. Scottish Rite Cathedral, 3627 Lindell Boulevard. $30 to $100, tributestl.com.
For more events or to enter yours, go to events.stltoday.com.